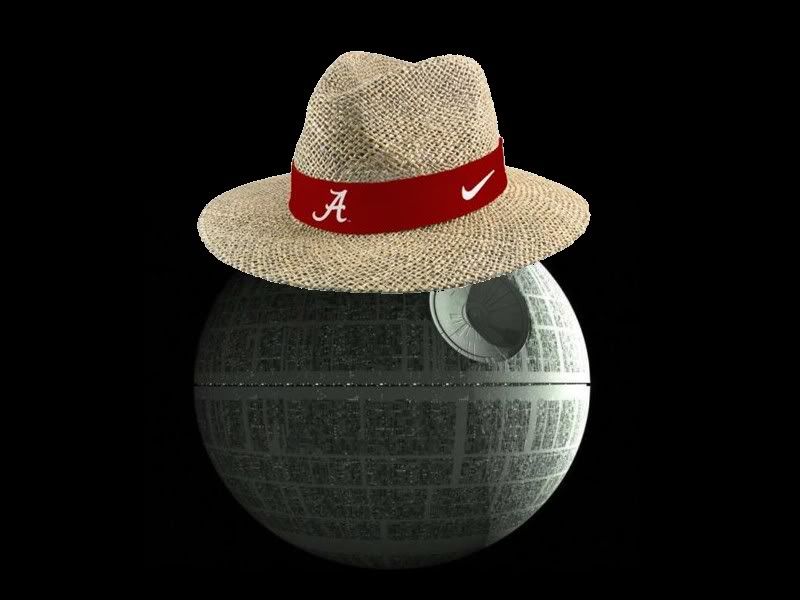 Tried something different last week by taking mostly favorites. The basis of this theory was that the week would over-correct itself from almost every underdog covering the week before. In reality, it worked pretty well with favorites and underdogs splitting so it did drastically move back to normal, just didn't get the positive results we were hoping for.
Just like William Wallace, he accomplished a lot but in the end it was all for naught.
What I like to do is take a paragraph to vent about games that I felt I should have won (of course, giving NO CREDIT to games I get lucky to win) but this week I feel was line karma. True, I lost three games (Bears/Niners/Bills) in last minute backdoor covers (irony) but I got some favorable lines at the beginning of the week on Niners/Bears that caused me to push instead of lose like most probably did.
This week I'm feeling uber-confident about these picks. At least I still only have one losing week out of 8.
I'm in the position where I have some non-household budget money. Follow me here, as a guy I've been looking for something I want that I didn't know I needed. I spend a good portion of my day thinking about it. Things I've considered: an iPad. Here are my thoughts on it though – what can it really do that my phone can't do? I'm on my iPhone all the time. Kinda seems like overkill. Also thought about a gun. It would feel good to have some protection, possibly hit a range or something but also scared about having it around toddlers. Finally, a smoker. This one is gaining momentum. It would feel pretty good roasting a turkey or smoking tenderloin for most of a day. Just a quick snapshot of what I do when I'm not on Twitter @bryan_CTP.
On a personal note, this is a huge sports weekend for me personally. My beloved Mississippi State bulldogs are going to try to shock the world by traveling to the Death Star and firing proton torpedoes into the thermal exhaust port of the Alabama Crimson Tide. Then my Denver Broncos will attempt to keep the momentum going against the renegade New Orleans Saints Sunday night. I'm really excited.
On to the picks!
Season record (33-23-4)
Last week (4-4-2)
NFL
MINNESOTA -6.5 vs. Buccaneers – I try not to learn as the season goes on, it might not appear so but it's true. What I've found to be the case in Thursday night games is I'm backing the team with the running game who can wear down the other team in the second half. TB played their hearts out at home vs. a division opponent and now travels to a Vikings team playing solid ball. Conventional wisdom this week is this is too many points for a Bucs team that moves the ball. Don't be fooled by them going against the Saint's defense, even though I heart Doug Martin. Back the Purple.
MIAMI +2.5 vs. Jets –I love betting on this Dolphin team. I only need a slightly plausible reason. What are they this week? Easy – they had a bye week, they play excellent defense and they are playing the Jets. If you think the Jets are going to cover three straight games then line up on the other side of this ticket. Not this cowboy.
INDIANAPOLIS +3.5 vs. Titans – Was drawn to this game by the line. This screams Titans money after they piled up the points and cries of Chris Johnson coming down from the mountain to save fantasy seasons. This game feels like a field goal either way if I've ever seen it. And I've seen a lot of things, including every episode of Entourage. Don't question my toughness bro.
CLEVELAND +2.5 vs. Chargers – Only took a bye week for the football community to forget what a sports eyesore the San Diego Chargers have become. Quite possibly the most popular bet this week. While there is nothing sexy about backing the Browns, they do have an emerging passing game and the defense is decent. Hopefully they can win one for the home crowd.
DALLAS +2 vs. Giants – Speaking of unpopular picks, I present to you your 2012 Dallas Cowboys! And this was BEFORE linebacker Sean Lee is out for the year. Everyone is writing them off but if you remember, they play the Giants pretty well. The pressure is on in big D and the Giants have won too many in a row without a classic Eli brain fart game coming up. It's happening people.
PITTSBURGH -4.5 vs. Redskins – I know I said last week that the RGIII love-fest was coming to a covering stop, but that didn't happen. In fact, he looked awesome. However, THIS is going to be the game that Washington doesn't cover. Hopefully the Steelers' D gets a little moxy back because it's been severely lacking. I do believe in Big Ben these days though.
PHILADELPHIA -3 vs. Falcons – Two teams coming off byes, two teams with completely different starts to the season. Actually surprised this line opened lower and has gone up to 3. Probably will wait on it to see if it gets public money by game time so I can get less than a field goal. The Eagles are playing for their lives and the Falcons are overrated. That is the truth. Now whether it translates to a cover is another story but we can dream.
ARIZONA +6 vs. Niners – Going straight home underdog on MNF. San Fran is the much better team and I hate this pick already. Hopefully a divisional game will bring out a close score in the end. Another reason to dislike the Cardinals, Andre Roberts was my biggest waiver wire bust of the season I stuck in my lineup. Why would anyone trust the other wideouts in Arizona? They have been a wasteland since Boldin left.
DENVER -6 vs. Saints – Saved the best for last. I know what you are thinking….This is going to be a shootout, Denver is 3-3, those are way too many points to give Drew Brees etc. I'll tell you what, it's going to be a double-digit win. There is no way Denver doesn't come to play. They haven't had a home game since I toured the stadium which means it's destined to have good fortune. Go Broncos. I was initially unsure, but I have complete confidence in Peyton Manning.
Good luck!