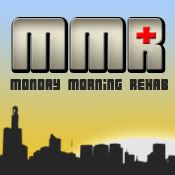 I do not have the stats handy nor do I have the time to look them up, but I am fairly certain I can say this with confidence: Ben Roethlisberger has been one of the most hit/sacked quarterbacks in the NFL since he came into it.
It seems every season there are concerns with the Pittsburgh offensive line. Those concerns have manifested themselves in the worst way in Week 4 of the 2011 NFL regular season, with injuries to both Roethlisberger and stud running back Rashard Mendenhall.
This is a team that has overcome deficiencies in the past, but this incarnation of its offensive line seems the worst. It is hard to blame the players entirely, however, because most of these guys have been thrust into the starting lineup because of injuries.
Now at 2-2 on the season, Pittsburgh may have to win without its leader on offense and its best ball carrier. I hate to count this team out because they have come back from injuries in the past, but it is going to be hard to dig out of a hole even with Big Ben and Mendenhall on the field.
And much harder without them.
Ben Roethlisberger [QB, Steelers]
From Shutdown Corner:
The offensive line problems in Pittsburgh reached a head today as Ben Roethlisberger(notes) was sacked five times in a loss to the Texans and he appeared to suffer a foot injury.
It was only a matter of time. Big Ben has been able to withstand some contact in the past because of his large stature, but even he can only handle so much. Monitor his status this week in practice.
Rashard Mendenhall [RB, Steelers]
From Shutdown Corner:
He has already been sacked 14 times this season, and the main person he can hand the ball off to, Rashard Mendenhall(notes), left the game with a hamstring injury. At 2-2 and with injuries mounting, Steelers fans are starting to panic.
Isaac Redman time, though I am not sure he will be much better. The offensive line is in shambles. Good luck to anyone and everyone who has to play behind it right now.
Andre Johnson [WR, Texans]
From ProFootballTalk:
Per a source with knowledge of the situation, Johnson will undergo an MRi today to determine the severity of the injury.
Johnson went down without contact, which has been the theme of a few recent devastating injuries (Jamaal Charles, Kenny Britt). However, there is some good news here if there can be good news: It appears to be a hamstring injury and not a knee injury. Fantasy owners need to keep their fingers crossed regarding Johnson's status, which we should hear more about tomorrow.
Vincent Jackson [WR, Chargers]
From ProFootballTalk:
Vincent Jackson of the Chargers ran to the locker room with an undisclosed injury.  He had over 100 yards and a score before he left.  He has been struggling with an abdomen injury.
Jackson came back into the game but did not have the same impact on it as he had early in the game. Something to monitor this week during Chargers' practice.
The MMR will continue to run every Monday morning as scheduled during the regular season. If you have an injury update or want an update on a certain player, please leave a note in the comments.