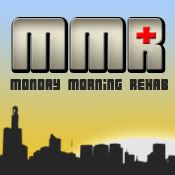 Is it too soon to call Michael Crabtree a bust?
I remember his days at Texas Tech vividly. In the spread offense, Crabtree was a dominant college wide receiver. Single-handedly won games for that over-achieving team and tons of fun to watch every Saturday.
He was supposed to be the next great thing in the NFL.
But a rash of injuries have slowed his career. Even the on-field production has left much to be desired. It seems his development into a pro-style offense has been slow. Maybe it is because of the awful quarterback situation in San Francisco.
Maybe not, though. Consider that Vernon Davis has blossomed as a receiver with the 49ers in the same conditions. Is it because he is a tight end? Both players were equally as touted coming out of college and it took Davis a while to live up to his expectations. Perhaps we should give Crabtree more time.
But this offseason is off to an ominous start, again, for Crabtree.
Michael Crabtree [WR, 49ers]
From FFToolBox:
San Francisco 49ers Michael Crabtree may not be ready to play week one versus the Seattle Seahawks. That's because the foot injury that he's been dealing with all offseason and kept him out of player-organized workouts will also keep him out of action for the next four-to-six weeks, according to the Sacramento Bee.
Disappointing. The only silver lining here is for fantasy owners, who should be able to get Crabtree at a depressed value once again this summer. He is nothing more than a flier and a WR3 at this point in his career, but still lots of upside if he can stay on the field and start producing.
Ray Rice [RB, Ravens]
From FFToolBox:
We're just finding out now that shortly before the lockout locked in, Baltimore Ravens running back Ray Rice underwent knee surgery. Specifically, he had a small piece of floating cartilage removed.
Apparently Rice is OK now, which is good news for fantasy owners. The Ravens jettisoned Willis McGahee at the start of free agency and just brought in fullback Vontae Leach. Got rid of Derrick Mason and Todd Heap, too. This is setting up to be a big year for Rice, as long as he can stay on the field.
Dallas Clark & Austin Collie [TE, WR, Colts]
From ProFootballTalk:
Wide receiver Austin Collie, tight end Dallas Clark, and wide receiver Anthony Gonzalez have all been fully cleared to practice, according to the team.
Now if only they could get their quarterback on the field at camp. Good to hear both these players enter camp at full strength, hoping they can avoid major injuries this season so fantasy owners can get the most out of the Colts' offense.
Michael Turner [RB, Falcons]
From FFToolBox:
Atlanta Falcons running back Michael Turner underwent groin surgery during the offseason. According to D. Orlando Ledbetter of the Atlanta Journal-Constitution, Turner has recovered, and he isn't expected to be limited at the start of this season.
This could be the season Turner starts his decline. The Falcons' offense is a little more loaded in the passing game with the addition of Julio Jones, but the loss of Jason Snelling actually hurts Turner in my opinion. Needs some help to stay fresh down the stretch, he has been banged up the last few seasons.
Antonio Gates [TE, Chargers]
From FFToolBox:
Call it an overreaction, but it seems like Antonio Gates' feet aren't 100 percent healthy just yet. The Chargers' tight end told San Diego Union-Tribune reporter Kevin Acee today that he feels good now and expects to have a great season. But he said that the plantar fasciitis that bothered him for much of last season is still "an issue."
Sounds like something fantasy owners will have to deal with on a weekly basis if they draft Gates. Still, he is the unchallenged No. 1 tight end in all formats. I would not knock him down because of this issue.
The MMR will continue to run every Monday morning as scheduled during the regular season. If you have an injury update or want an update on a certain player, please leave a note in the comments.