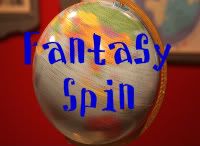 Well, it finally happened. The summer of Brett Favre quickly became the summer of Michael Vick.
Former Indianapolis head coach turned mentor Tony Dungy said earlier this week in an interview with ESPN that Vick would sign with a team this week. And he did just that last night, coming to terms on a two-year deal with the Philadelphia Eagles.
Let the fun begin.
The news came to me via text around the same time as kickoff of the Eagles-Patriots preseason game last night. For those keeping score at home, New England triumphed over the Vick-less Eagles 27-25.
The fantasy ramifications of this move are fluid. Donovan McNabb's job does not appear to be in jeopardy. The move says more about the depth at quarterback behind McNabb than anything else.
But I doubt this move was solely about depth. The Philadelphia coaching staff is feeling the pressure to win now, with McNabb and Brian Westbrook both on the downside of their careers. The window is closing quickly and perhaps the addition of Vick to an already explosive offense could ignite things even further.
For now, Vick has minimal fantasy value. In fact, heading to a team with a deeply entrenched starting quarterback was the worst thing that could happen to Vick from a fantasy standpoint. His only chance of taking this job, it seems, is if McNabb suffers an injury. Unless the Eagles plan on using him in other ways offensively, Vick is no more than a very late round flier in fantasy drafts — if that.