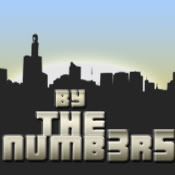 When I initially perused the average draft positions of quarterbacks heading into the 2009 season, only one player grabbed my eye as extremely overvalued.
Philip Rivers.
Does Rivers' 2008 season not seem like a fluke to anyone else?
First, what Rivers has going for him: Antonio Gates is fully healthy entering this season. Gates missed most of the offseason program last year due to a foot injury he suffered during the 2007 season. Although he did play last year, he did seem hampered at times by the gimpy foot. Now he appears fully recovered from any ill effects caused by said foot.
The receiving corps is decent, with a potential emerging star in Vincent Jackson. Chris Chambers and Malcolm Floyd are good options as well in the passing game. Both running backs — LaDainian Tomlinson and Darren Sproles — are excellent receivers out of the backfield.
But, at least to me, something about Rivers scares me as a fantasy owner. Not sure I want to hang my fantasy championship hopes on his shoulders for the course of a season. Am I missing something here or do others feel the same?
I wish I had more logical and statistical reasoning for my Rivers dislike, but my gut is usually pretty solid on quarterbacks. I drafted Matt Hasselbeck, Carson Palmer and Jay Cutler in each of their biggest seasons behind center, before they truly became household fantasy names. So suffice it to say my historically accurate gut does not think Rivers should be the fifth quarterback off the board this summer.
Does he have top-12 potential? Definitely. But I would rather sit back and wait a few rounds to grab an undervalued quarterback or two than reach for Rivers in the fourth round.
The average draft positions (ADP) for each of the players listed below were taken from two of the leading mock draft sites, Fantasy Football Calculator and Mock Draft Central ADP current as of August 6, 2009.
Philip Rivers, Chargers
2008 stats: 4,009 passing yards, 34 touchdowns, 11 interceptions
Fantasy Football Calculator ADP: 45.8 (Round 4.10)
Mock Draft Central ADP: 43.39
Another QB with inflated value
Kurt Warner, Cardinals
2008 stats: 4,583 passing yards, 30 touchdowns, 14 interceptions
Fantasy Football Calculator ADP: 49.3 (Round 5.01)
Mock Draft Central ADP: 39.81
How much more can there be in the old man's tank? Not enough for me to take this risk on Warner this early in a draft.
Warner has a tendency — at least recently — to perform in a cyclical fashion in terms of fantasy football. After last year's resurgence, a down year(and potentially his last season) could be in the cards.