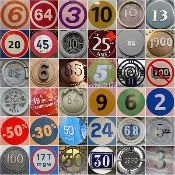 Are fantasy quarterbacks the new kickers?
Year-after-year, more than a handful of fantasy owners reach for a quarterback in the first two-to-three rounds. Sure, guys like Drew Brees, Peyton Manning and Tom Brady can be the cornerstone of a fantasy team. No doubt about that.
But so can guys like Philip Rivers, Jay Cutler and even Tyler Thigpen last season.
Why take a quarterback so early in the draft when every season a few mid-round quarterbacks emerge to become legitimate QB1s?
First answer that comes to mind is security. There is inherent risk involved in trying to determine which mid-round quarterback will become a QB1. Brees, Manning and Brady, meanwhile, should — barring injury — easily finish the season as a QB1.
Another thought that comes to mind is the scoring system. Chances are much better that at least one of the big three will throw for 30+ or even 40+ touchdowns. At six points per touchdown pass, the right quarterback could lead fantasy owners to a title almost single-handedly (Brady's 50 touchdowns two years ago helped the majority of his fantasy owners at least reach the fantasy playoffs).
Those sounds like good arguments for taking a quarterback early in the draft. It certainly is a safe strategy, but not always the best to employ for this reason alone: Instead of drafting a top-tier QB, an owner could be adding depth at two of the more injury-prone and difficult-to-project positions — running back and wide receiver.
Just like kickers, perhaps the best strategy for drafting a quarterback this year is to wait as long as possible before doing so.
By the end of the fantasy season, it tends to be the owner(s) with the best depth at running back and wide receiver consistently in the fantasy playoffs.
Think also about the time of year the fantasy playoffs begin — winter, not generally the friendliest of seasons for fantasy quarterbacks. See Tom Brady's fantasy playoff performances during his 50-touchdown season for reasons not to draft a top tier QB so early (Disclaimer: Of course, Brady did lead most of his teams to the playoffs and certainly more than enough of those teams won their league that year as well).
If you are willing to explore deeper options at QB this year, consider the five quarterbacks below floating around with some of the more valuable wide receivers in the middle rounds of fantasy drafts.
The average draft positions (ADP) for each of the players listed below were taken from two of the leading mock draft sites, Fantasy Football Calculator and Mock Draft Central. ADP current as of July 8, 2009.
Matt Schaub, Texans
2008 stats: 3,043 passing yards, 15 touchdowns, 10 interceptions
Fantasy Football Calculator ADP: 73.9 (Round 7.02)
Mock Draft Central ADP: 79.43
Has all the tools — big arm, offensive weapons, plays in a Dome — to be a fantasy stud. Just needs to make it through a season for once. He promises that he will get through the entire 2009 season without injury. Fantasy owners need to decide one way or another about Schaub before he can fulfill that promise. For a mid-round pick, the risk is minimal and the reward is very high.
Matt Ryan, Falcons
2008 stats: 3,440 passing yards, 16 touchdowns, 11 interceptions
Fantasy Football Calculator ADP: 68.7 (Round 6.09)
Mock Draft Central ADP: 74.29
Ryan navigated the Falcons through his rookie season in superb fashion, leading Atlanta back to the postseason. Expectations are exceptionally high for Ryan now in his second season behind center. The addition of Tony Gonzalez adds more pizazz to the passing game and signals the Falcons plan to let Ryan loose this year. 2009 could easily be his break-out fantasy season and the price is not very steep for his services.
Carson Palmer, Bengals
2008 stats: 731 yards, 3 touchdowns, 4 interceptions
Fantasy Football Calculator ADP: 85.7 (Round 8.02)
Mock Draft Central ADP: 90.40
Easy to see by his 2008 numbers that last season did not materialize for Palmer. An elbow injury kept him on the sideline most of the year, but did not require surgery. Hopefully, that is a good thing and he remains in good health this year. For a guy near the top of the quarterback rankings just a few years ago, Palmer can be had at bargain rates right now in fantasy drafts. The risk — Palmer's elbow — is very relevant, but again the price is right given his upside.
David Garrard, Jaguars
2008 stats: 3,620 passing yards, 15 touchdowns, 13 interceptions (322 rushing yards, 2 touchdowns)
Fantasy Football Calculator ADP: 131.7 (Round 11.12)
Mock Draft Central ADP: 120.72
Garrard did the best a quarterback could possibly do last season behind a patchwork and depleted offensive line. The Jags hope to protect a little better this season and also added a reliable receiver in veteran Torry Holt. Fantasy owners get the added bonus of Garrard's legs, which could generate a little more on the ground this year in the absence of Fred Taylor. All-in-all, Garrard is a solid fantasy quarterback capable of starting for fantasy owners a majority of the weeks during the season.
Matt Hasselbeck, Seahawks
2008 stats: 1,216 passing yards, 5 touchdowns, 10 interceptions
Fantasy Football Calculator ADP: 106.7 (Round 9.11)
Mock Draft Central ADP: 109.38
Another one with greatly underwhelming 2008 numbers. Injuries and bad play all around derailed Hasselbeck last year, but he claims to be fully recovered this offseason. If so, Seattle did its best this offseason to improve an uncharacteristically anemic offense that should allow Hass to recover from a poor showing last season. T.J. Houshmandzadeh, Deion Branch and John Carlson form a nice little trio of passing targets for Hasselbeck.