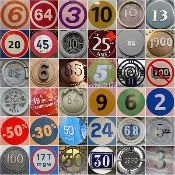 Every season, a new batch of quarterbacks go from relative fantasy unknowns to fantasy studs in the making. Whether it was Jay Cutler or Philip Rivers last year, Matt Hasselbeck and Carson Palmer a few years ago, or anyone else, the next best things sometimes are lurking below the collective radar of  the fantasy masses.
Most of the time, fantasy owners will find these guys sitting between Nos. 13 and 24 on preseason fantasy football cheat sheets. Heading into last year, Cutler was only considered a borderline starting quarterback by most fantasy experts, usually sitting north of No. 10 overall. Rivers, meanwhile, was firmly established in the teens as a decent QB2 but no more.
So how did those two work out for fantasy owners last year?
Rivers finished second behind only Drew Brees in standard scoring leagues and Cutler was not too far behind at No. 4. These guys had dramatic impacts for their fantasy owners in 2009 and chances are their owners did not give up too much to get either guy in fantasy drafts.
Finding this year's diamond in the rough at quarterback is a gamble, especially if an owner is going to rely on these guys to lead their rosters in 2009. But by passing on the studs — Brees, Peyton Manning, Tom Brady — fantasy owners can use early-round draft picks to shore up other needs.
And then, if the gamble pays out, one of these quarterbacks on the cusp could help bring home a fantasy championship.
Trent Edwards, Bills: The scrawny quarterback from Buffalo has entrenched himself as the franchise quarterback — at least for the time being. Now what he does with that command will dictate his authority as a fantasy quaterback.
Edwards will be ranked fairly low heading into 2009 because he has yet to really show any brilliance. But there have been flashes, and now there are some flashy toys on the offense with which to play.
The biggest splash came when the Bills brought in diva wide receiver Terrell Owens after he was released by the Cowboys. TO has killed many a locker room in his wake, but the dude makes plays on the field and is the type of intimidating presence the Buffalo offense has missed in recent memory. Don't forget about the great deep threat that is Lee Evans, as well. If Marshawn Lynch can stay out of trouble and get on the field, he helps provide a steady running game on which Edwards can rely. And the Bills also drafted a rookie tight end of the pass-catching nature in Shawn Nelson, who should be able to help over the middle.
The pieces are in place for Edwards to become a serviceable fantasy quarterback capable of cracking next season's top-12. Now the pressure is on his shoulders to produce for fantasy owners.
Matt Schaub, Texans: All fantasy owners want from this guy is a season of health. If Schaub could have stayed on the field last year, I could have been talking about him in the intro instead of Cutler and Rivers. That is the kind of potential he has as a fantasy quarterback.
And the surrounding cast does not hurt, either. Andre Johnson has become one of the league's elite receivers and a player just about every fantasy owner covets. Owens Daniels is a solid, pass-catching machine and a crutch in the redzone. Steve Slaton is a dynamic, young back capable of making plays in the passing game as well as the running game. Kevin Walter, though physically unspectacular, is the perfect complement to Johnson's commanding presence.
All of these things combine to form an offense full of firepower. The question is now whether or not Schaub can stay on the field long enough this season to take advantage of all these weapons.
Matt Cassel, Chiefs: Cassel blossomed unexpectedly in 2008 as the leader of the New England offseason. Had it not been for Tom Brady's injury in week one of the season, Cassel would still be on the bench behind Brady and still would not have started a meaningful football game since high school.
Instead, fate intervened and gave the man a chance to make a name for himself. And he did just that. Despite failing to make the postseason, Cassel led the Patriots to an 11-5 record with some spectacular firework fantasy performances in crunch time — as known as the fantasy playoffs — last season.
He got his chance to shine in New England, which gave him now this chance to resurrect an inept Kansas City team. Offensively, there are talents to work with, most notably wide receiver Dwayne Bowe. The loss of Tony Gonzalez hurts considerably, as Gonzo almost single-handedly made Tyler Thigpen a household name in fantasy circles last year. But Cassel plays well as a system quarterback and Kansas City is likely to employ that or a similar method with him, which should give him another chance to succeed on fantasy rosters.
Matt Ryan, Falcons: Ryan flourished as a rookie and found some fantasy relevance down the stretch for needy owners. He was, though mostly unspectacular, relatively consistent — especially for a rookie.
That kind of showing as a newbie to the league is rare and only leads to specuation by fantasy owners that Ryan could indeed be the next Palmer, Cutler or Rivers. Each of those guys showed promise very early in their careers, all leading to an explosive, break-out season. Ryan's second year in the league could be the one that elevates him to QB1 levels for the remainder of his career.
Last year's offense still is in place, with his No. 1 target — Roddy White — emerging as one of the league's best young receivers. Michael Turner will keep pressure off Ryan by churning out tough yards, while Jerrious Norwood gives the young QB a dynamic option in the passing game out of the backfield. And while Cassel will miss the services of Tony Gonzalez, Ryan surely will take advantage of the quarterback-friendly target in 2009.
Can Ryan avoid the dreaded sophomore slump and improve on his rookie showing? If so, room on the Ryan Bandwagon is going to come at a premium for the 2010 season.
Shaun Hill, 49ers: Hill was almost-quietly dominating down the stretch of 2008, firmly entrenched in the overwhelming shadows of upstarts Tyler Thigpen and Matt Cassel. But his numbers rivaled their's over the course of the second half of the season despite playing on a team in disarray.
With Mike Singletary in place as the 49ers' new head coach, Hill's responsibilities will change. Gone is Mike Martz and his wacky wing-it-at-all-costs offensive scheme. Singletary plans to bring back hard-nosed, grind it out football on the back of running back Frank Gore.
While this may lead to less opportunities for Hill to throw down sick stat lines, his efficiency could improve. Gore and the rest of the 49ers' running attack could relay more scoring opportunities as a whole for the offense. Vernon Davis has yet to bud as a relevant starter in any fantasy format, but the potential still exists. Newcomer Michael Crabtree, highly regarded as the No. 1 wide receiver in this year's draft class, adds explosiveness and potential to the passing attack. Josh Morgan and Jason Hill both showed promise at receiver last year and Isaac Bruce is back again as a sturdy veteran presence.
So while Hill might not go off for 3oo-400 yards on 40+ attempts any time in the near future, throwing a touchdown or two per game on a consistent basis — while limiting turnovers — is a very realistic and achieveable goal.