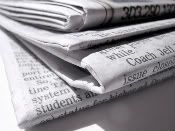 I know you guys love fantasy football. I love fantasy football. That is why I run this here blog.
But we all have to draw the line between fantasy and reality in our lives, and that definitely includes this fun little game we play.
A man in Florida allegedly could not make that distinction this weekend, as he threatened to kill his roommate over a couple of fantasy football points.
It could not be confirmed if the 35-year-old man was a subscriber to The Hazean, but if he was I want to take this opportunity to make this public service announcement: Please do not take fantasy football too seriously. It is a fun game and can be very competitive. There is nothing better than starting and maintaining a league with 11 of your closest friends. The rivalries mature, smack talk can get fierce and winning is almost everything. But having fun and creating conversation is what the game is all about, not to mention how great a live draft can be.
So, when it comes to the game, try not to cross that line between fantasy and reality. Yes, there is money involved with fantasy football and that complicates things. And sometimes, you get screwed. It happens.
But remember that these are your friends and/or family in these leagues, and if you go to jail for crossing the line I doubt they are going to invite you back to the league next year. And then you have real problems, not just fantasy football ones.
H/T Roto Nation