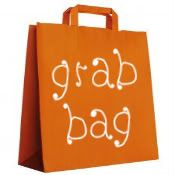 Another week in the books.  Fortunately, not too many big name stars went down with injury.  However, there were a few guys, probably free agents in your league, that came up huge this past weekend.
And a few of those guys are handcuffs.
Darren Sproles showed he is more than capable of making big plays in LaDainian Tomlinson's absence. And with LT's lingering toe issue, now is the time for his owners to snatch Sproles up off the waiver wire, if he still is available.
Brandon Jacobs is the starter in New York, but both backups — Derrick Ward and Ahmad Bradshaw – have seen extensive action. Ward is the primary backup, but Bradshaw was the most impressive during junk time against the Rams. I doubt Jacobs' owners could afford to keep both guys on the bench, but Bradshaw seems like the bigger hitter of the two 'cuffs.
In Green Bay, Ryan Grant carried the ball 15 times for 20 yards in week two … against the LIONS. Not good. Brandon Jackson was very effective as Grant's backup, and could warrant rostering this week. If I were a Grant owner, I would have BJax on the bench, as it appears that Grant's hamstring issue is going to linger.
John Carlson [TE, Seattle Seahawks]: With about 25 receiverssuccumbing to injury on the Seahawks roster, Carlson got a bunch of looks from Hasselbeck.  He reeled in 6 catches for 78 yards.  Seattle will have to sign some free agent WRs to fill the void, but it will take some time for those acquistions to get on the same page with Hasselbeck.  Until then, Carlson will be Hasselbeck's go-to-guy.
Michael Bush [RB, Oakland Raiders]: With fellow running back Justin Fargas going down with an apparent groin injury, Bush stepped in and helped Run DMC in the effort against Kansas City.  Groin injuries can be quite bothersome, so if Fargas misses significant time, Bush could be a nice pick up as he'll see a some carries.
J.T. O'Sullivan [QB, San Francisco 49ers]: J.T. didn't light the world on fire with touchdowns on Sunday (he only had 1 TD), but he did mange to throw for over 300 yards.  He should be a solid start for the next couple of weeks as he faces pass friendly defenses in Detroit and New Orleans.
Justin Gage [WR, Tennessee Titans]: With Kerry "Tom" Collins at the helm, Gage led all Tennessee receivers with 59 yards and a touchdwon to boot.  Gage has quietly become the number 1 receiver on the team, and having Collins under center will help Gage accumulate some receiving yards.