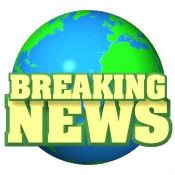 It looks like thumbs down for Marques Colston catching passes from Drew Brees anytime soon.
Colston apparently suffered a torn ligament in his left thumb during the Saints victory over Tampa Bay last Sunday and had surgery to repair the damaged ligament on Tuesday. He is expected to miss the next 4-to-6 weeks.
Jeremy Shockey and Reggie Bush will see more action in the passing game, if that is possible, during Colston's absence.
The fantasy stock of Devery Henderson and David Patten both rise on this news.  Incidentally, both these players caught touchdown passes in the opening week of the regular season against Tampa Bay.
Robert Meachem now likely will be activated on game days and could be worth rostering in a deep league. Lance Moore may see more targets as well.
More will be known about the landscape of the new Saints' passing game sans Colston after this weekend's tilt with the Washington Redskins.