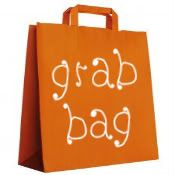 Wow!  What an exciting first weekend of football!
Even though it was only the first week of the season, there were huge fantasy implications as some big name studs went down to injury.  To be a savvy fantasy owner, it is essential to make key pick ups as players are bitten by the injury bug.
So after week 1, here are some key guys to grab off the waiver wire heading into week 2:
Matt Cassel [QB, New England]: The injury to Tom Brady appears to be season-ending, so now Cassel will take over the potent New England passing attack.  There is the potential for New England to sign a free agent, but Cassel will undoubtedly get the start for Week 2.
Chris Johnson [RB, Tennessee]: Johnson has steadily been receiving hype throughout the preseason about his abilities to be an impact player.  Yesterday, he proved that he worth all of the hype.  If somehow nobody in your league has scooped up this hidden gem, grab him now.
DeSean Jackson [WR, Philadelphia]: With the Eagles two starting receivers injured (see Curtis and Brown), rookie Jackson stepped in and led the team with 6 receptions for 106 yards.  Although he didn't get into the endzone, it was obvious that McNabb will continue to target the exceptionally gifted receiver.
Dante Rosario [TE, Carolina]: Coming off elbow surgery, Delhomme found Rosario as a relief valve often in the matchup against the Chargers on Sunday.  Rosario even ended up with the winning touchdown with time expiring.  With Steve Smith out for week 2, Rosario should keep getting looks from Delhomme.
Felix Jones [RB, Dallas]: Jones came into relief of Barber who was sat out the end of the game with an apparent rib injury.  Although the X-rays were negative for Barber, monitor this situation because if Barber doesn't start next Monday night, Jones will get the nod and could do a lot of damage against Philadelphia.
Pierre Thomas [RB, Saints]: Thomas accumulated 63 yards of offense as the complement to Reggie Bush, keeping Deuce McAllister on the sideline. If he can continue to be effective between the tackles, Thomas could keep McAllister at bay this year.
Anthony Fasano [TE, Dolphins]: Fasano received a number of targets from starter Chad Pennington, quickly becoming his favorite target. He could be great this season as a bye-week filler for your starting tight end.